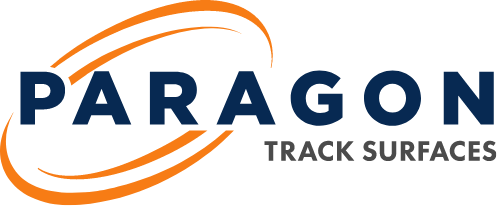 Paragon traces its roots back to 1985, to a family owned and operated paving company building and surfacing running tracks. Throughout our 40 year history we have learned a lot of lessons firsthand about what works when it comes to installing a quality track surface. Paragon Track Surfaces is the culmination of our decades of installation experience that will provide the right solution for your facility.
Surfaces With A Track Record Of Excellence
The PTS Promise: As a Paragon Track Surfaces customer we promise to remain dedicated to providing world-class installation that results in industry best durability and is secured with unrivaled service after installation. It's a different race on our tracks, join our many satisfied customers and experience a superior finish for your facility.
PTS Model
There is no alternative for excellence. Great tracks exist when quality materials are installed by experienced personnel using the proper equipment.
Experience matters. It matters who is manufacturing your materials and it matters who is installing them. Material quality affects the long term durability of your track and the performance of the athletes on it. But material quality is not enough. The best materials improperly installed will fail and the best installation techniques can't make up for poor quality materials.
Paragon Track Surfaces only utilizes materials from true manufacturers with a complete range of IAAF approved systems. We employ our own full-time, experienced installation personnel equipped with specialized equipment for the precise installation of running track surfaces. The result is a track surface that meets your expectations for aesthetic, durability and long-term performance.