THSBCA 2019 featuring John Smoltz
Fort Worth— Paragon Sports Constructors is proud to sponsor Hall of Famer, John Smoltz (a sports celebrity speaker that now speaks for the likes of Sports Speakers 360) as the keynote speaker for the 2019 Texas High School Baseball Coaches Association Hall of Fame Banquet. 
A member of the 2015 National Baseball Hall of Fame Class, John Smoltz is an eight-time All-Star and the winner of the 1996 National League Cy Young Award.  A 21-year veteran, Smoltz helped lead the Atlanta Braves to 14-consecutive division titles from 1991-2005 and a World Series title in 1995 while becoming the only pitcher in Major League history to record more than 200 wins and 150 saves over the course of his career.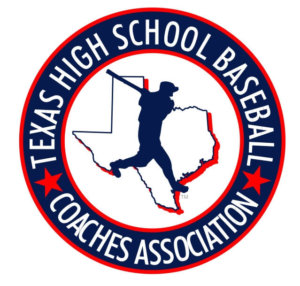 Smoltz has been a partner of our synthetic turf provider, Shaw Sport Turf, since 2011 helping develop baseball specific turf systems such as TruHop and the B1K system being installed by the Arizona Diamondbacks. 
The 2019 Texas High School Baseball Coaches convention will be held in Waco, Texas January 10th, 11th, and 12th.  Paragon Sports Constructors is the Official Synthetic Turf Contractor of THSBCA.  For more on the association and convention, www.thsbca.com. 
About Paragon Sports Constructors
Paragon Sports Constructors is a turn-key contractor of natural and synthetic turf sports fields and running tracks based in Fort Worth, Texas.  With over 30 years of sports construction experience they are one of the premier sports field and running track contractors in the South Central United States.  Paragon Sports Constructors is a member of the American Sports Builders Association who remains focused on quality construction practices, choosing to partner with top brand name manufacturers of synthetic turf and track surfacing to provide clients a consistently high-quality project from planning to first use.  For more information on Paragon Sports Constructors please visit www.paragon-sports.com or follow them on Twitter @ParagonSportsCo.   
About Shaw Sports Turf: A wholly-owned subsidiary of Berkshire Hathaway Inc., Shaw Industries is a full flooring provider to the residential and commercial markets.  Shaw supplies carpet, hardwood, laminate, resilient, and tile/stone flooring products, as well as synthetic turf.  Shaw Sports Turf is one of the leading synthetic turf companies in North America and has represented quality and innovation for more than two decades with over 2,000 successful installations, including an impressive list of high-profile field installations.  For more information please visit http://shawsportsturf.com, call 866-703-4004 or find them on Facebook.