Paragon Sports Expands Business Development Team with the Addition of Lee Penland and Pat Searight
(FORT WORTH, TX) — Paragon Sports Constructors has experienced consistent growth over the last decade, leading to the addition of two new members on the Business Development team: Lee Penland and Pat Searight.
Lee Penland will represent the Central Texas and Gulf Coast regions for Paragon Sports Constructors, overseeing the continued expansion of the PSC brand in those regions. Lee retired from Round Rock ISD this spring after five years in athletic administration. Prior to his role as an assistant athletic director, Penland enjoyed nearly 30 years as a high school football coach which included a trip to the 2005 Class 3A Division II State Championship game as head coach at Hutto High School.
"Professionally, I'm excited for the new challenges of being in the business world and look forward to making new connections while also sharing what I've learned throughout my career as a coach and administrator," commented Lee Penland. "I'll miss my team and the students of Round Rock but will remain a part of the community and look forward to servicing the Austin, San Antonio and Houston areas for Paragon."
"Lee adds a vital presence for our brand in the Central Texas and Gulf Coast areas as we continue to grow and capitalize on our existing work in those regions. We are thrilled to have him on board." commented Bret Allen, Vice President of Sales and Marketing for Paragon Sports Constructors.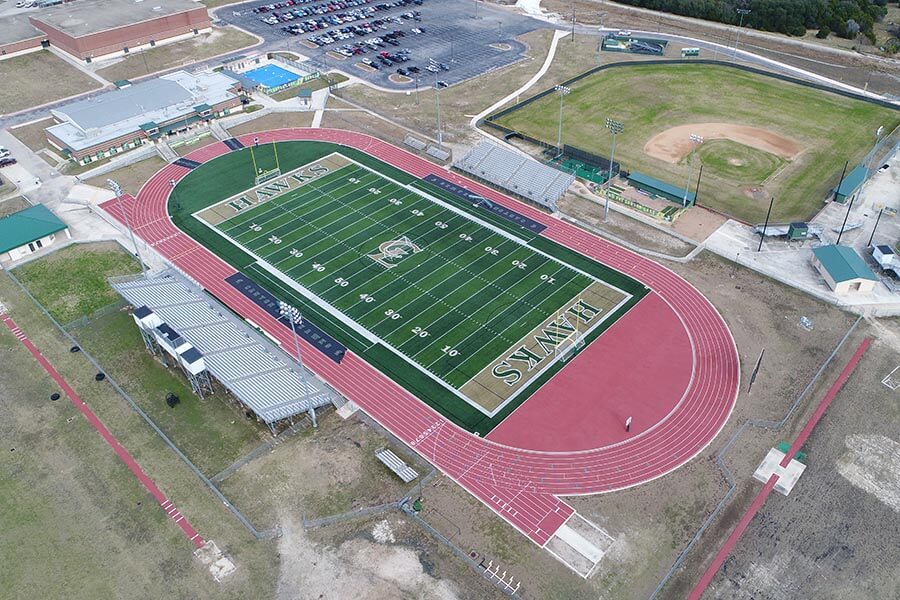 Natural turf industry veteran, Pat Searight, joins the staff as Manager, Natural Grass Division. An alumnus of Texas A&M University with a degree in Agronomy, Pat is a licensed irrigator and pesticide applicator. Throughout his career he has worked with some of the most recognizable organizations specializing in golf course and natural turf athletic field construction. His most recent post was as Park Superintendent and Turf Manager for the City of Frisco.
"We are committed to providing a true turn-key solution for our customers outdoor athletic facilities and that means providing quality and experienced natural grass services along with our existing service offerings. Pat brings over twenty-five years of natural turf experience to our company and will oversee the continued growth of this division; he is already making an impact, we're excited to have him on our team," said William Chaffe, President of Paragon Sports Constructors.
"I spent a good portion of my career building natural turf athletic fields, it's exciting to get back to my roots while also spearheading the division for Paragon, seeing where we can take this service offering in the future and contribute to the continued growth of this company," added Pat Searight.
About Paragon Sports Constructors
Paragon Sports Constructors is a turn-key contractor of natural and synthetic turf sports fields, running tracks and tennis courts based in Fort Worth, Texas. With over 30 years of sports construction experience they are one of the premier outdoor athletic facility contractors in the South Central United States. Paragon Sports Constructors is a member of the American Sports Builders Association who remains focused on quality construction practices, choosing to partner with top brand name manufacturers of synthetic turf and track surfacing to provide clients a consistently high-quality project from planning to first use. For more information on Paragon Sports Constructors please visit www.paragon-sports.com or follow them on Twitter @ParagonSportsCo.