The Benefits of Design Build for Sports Construction Projects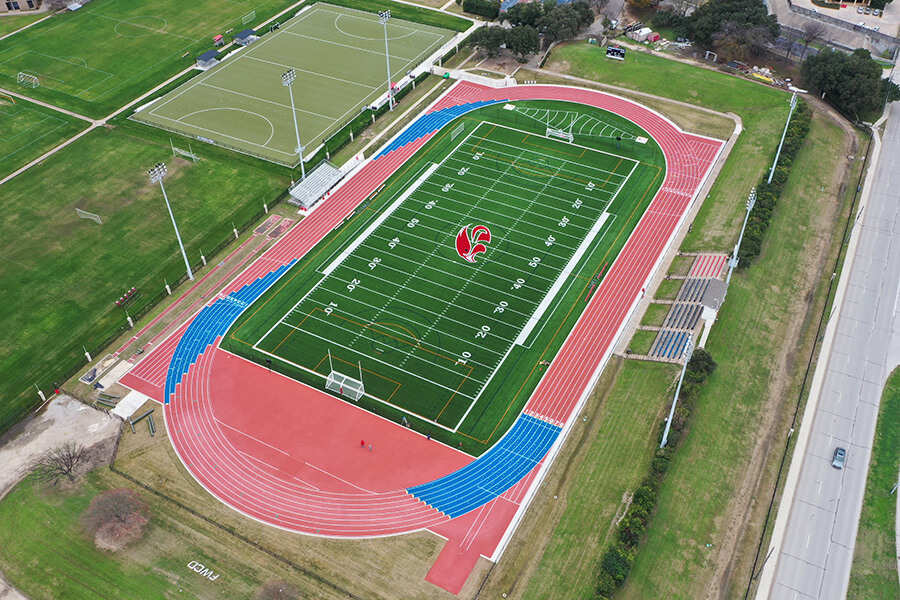 All sports construction projects have at least two components: the design of the construction scope, and the build of the planned project. Many projects also require permitting, which can be the responsibility of the designer or builder. There are various methods to procure your sports construction project but one that has become popular in recent years is the design-build method. Here we explore why.
traditional method
Design-Bid-Build is the traditional procurement method, often called Competitive Sealed Proposal or CSP. In this method, the project is fully designed before a formal bid process is administered. After the bids are submitted, there is often a review phase when contractor interviews are conducted and ranked, then a contract is awarded. The selected contractor must ultimately secure permits if required, which can take several weeks or even months, depending on the location of the project, before they begin work on-site. This entire process is lengthy and can be expensive for the owner to administer, with multiple layers of fees and often a disconnect on project costs between the design team and the selected general contractor.
Design-Build Method
With the design-build procurement method, the owner hires a qualified Design Builder (contractor) who in turn hires the designer/team. In this way the contractor is responsible for the design and construction of the project to a specific budget and criteria established by the owner. This allows for more collaboration between designer and contractor and increased cost efficiencies while shortening the overall project timeline. Lengthy processes, like securing permits, can take place during the design of the project so that the contractor can hit the ground running once the plans, costs, and permits have been finalized.
This is particularly beneficial for sports construction projects because there are often short windows of time facilities can be available for renovations. Additionally, many sports field or track projects are similar in scope and do not necessitate an extensive design process and review. The design-build method is beneficial because it can reduce the risk of the project being over-designed, shorten the design, bidding and permitting timeline, and reduce fees normally associated with the traditional method.
Benefits of design-Build Projects
More early collaboration opportunities between client and contractor
Project is designed to the specific budget and criteria established by the owner
Streamlined communication through project
Project timeline efficiency
Less chances for budget/cost overruns
featured Design-Build Projects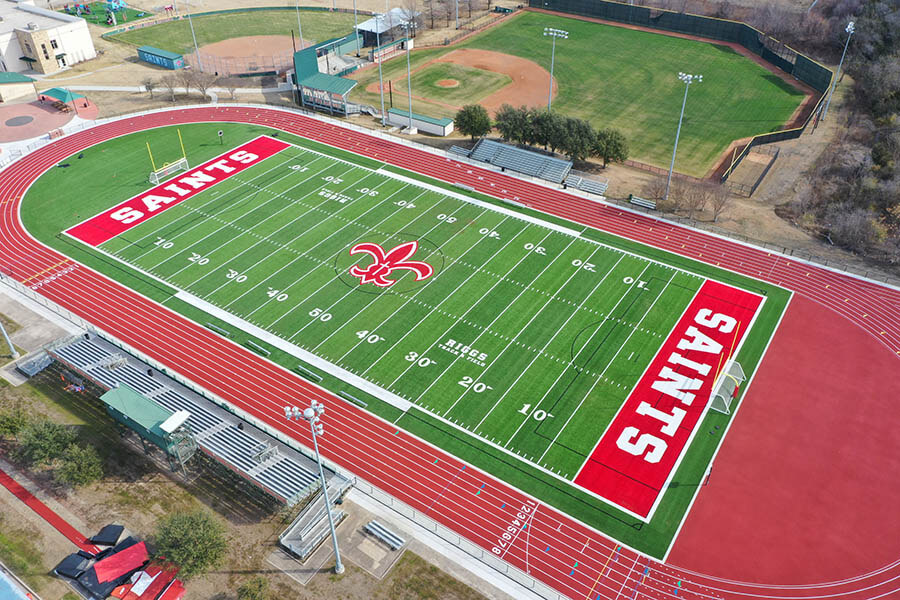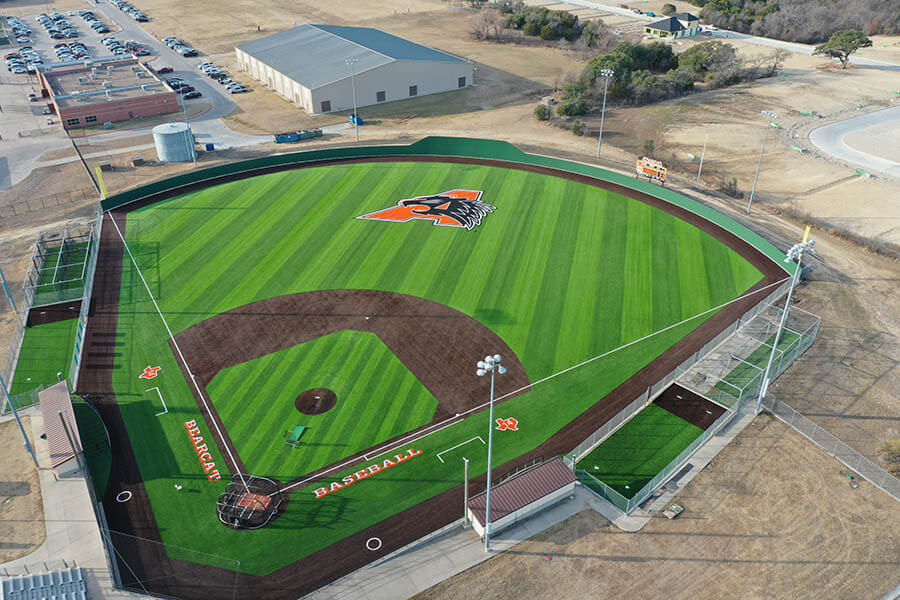 As a turn-key athletic facility services provider, Paragon Sports Constructors understands the complexities of installing and maintaining sports facilities and we aim to be your long-term partner by being honest and transparent and ensuring peak performance for your facilities for years to come. Put our team to work for yours.
About Paragon Sports Constructors
Paragon Sports Constructors is a turn-key contractor of natural and synthetic turf sports fields, running tracks and tennis courts based in Fort Worth, Texas. With over 40 years of sports construction experience they are one of the premier sports field and running track contractors in the South-Central United States. Paragon Sports Constructors is a member of the American Sports Builders Association who remains focused on quality construction practices, choosing to partner with top brand name manufacturers of synthetic turf and track surfacing to provide clients a consistently high-quality project from planning to first use. For more information on Paragon Sports Constructors please visit www.paragon-sports.com, or follow them on social media at LinkedIN, Twitter, and Facebook.