City of Plano Russell Creek Park Multipurpose Field Renovations
After successfully building four turf soccer fields at another complex, Paragon Sports Constructors was selected to provide turn-key construction of two more soccer fields on another popular city park in Plano, Russell Creek Park. Paragon Sports Constructors was chosen for providing the best pricing and establishment of a previously successful and cooperative working relationship.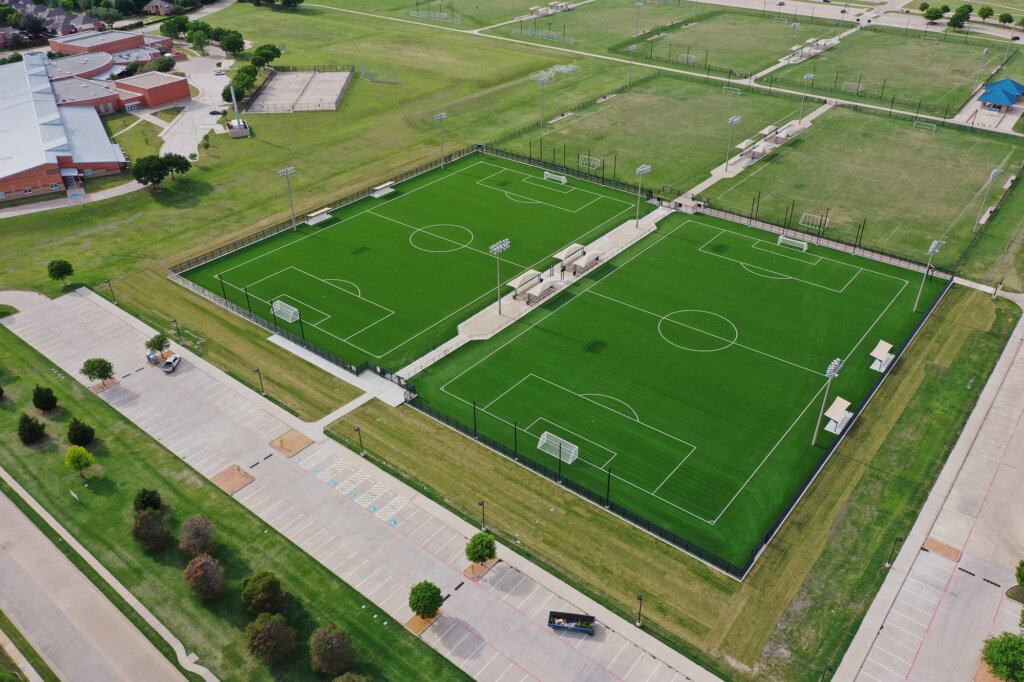 ---
---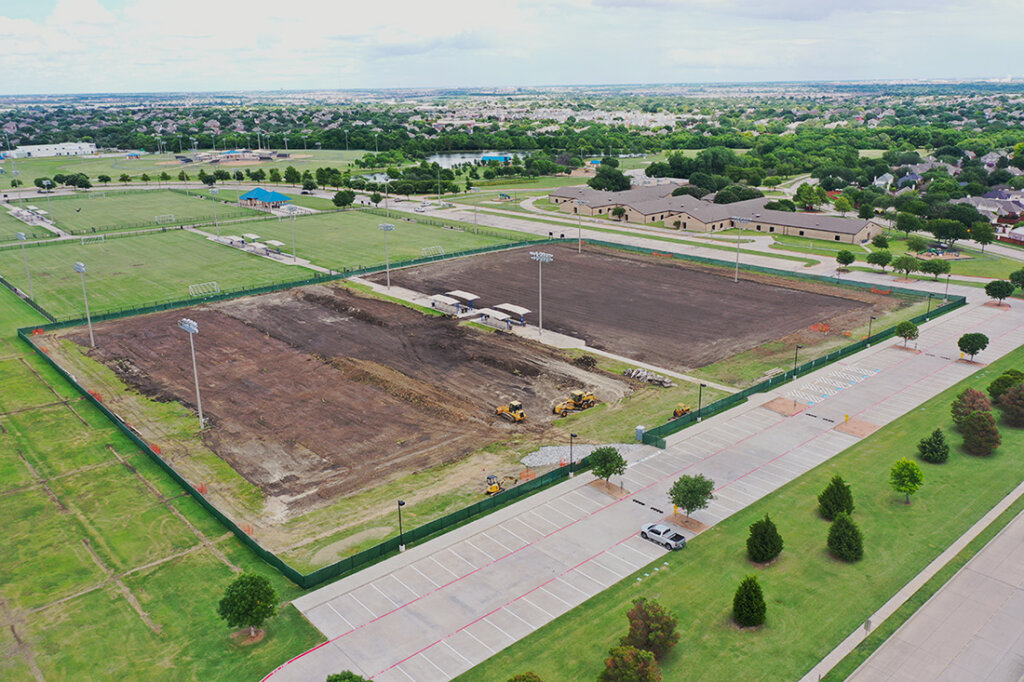 project needs
With the high demand for year-round use of Russell Creek Park, the City of Plano needed an all-weather synthetic turf to help eliminate down time caused by rain and unpredictable weather patterns. The consistent use of the previous natural turf fields made any type of recovery or additional maintenance practices untenable when working to fulfill their community's needs. The two new synthetic fields installed at Russell Creek brings Plano's synthetic turf field inventory up to six, providing additional flexibility and a decrease in maintenance for more soccer and lacrosse games to be played.
---
---
scope of work
The turf fields at Russell Creek Park were part of a larger park renovation managed by Dean Construction. Paragon Sports Constructors executed turn-key installation of the athletic field package. The scope included sub-grade preparation, drainage system installation, new performance pad, synthetic turf, performance infill and new field equipment.
turf system
Synthetic Turf: Shaw Sports Turf Legion Pro
Pad: Brock SP
Infill: Envirofill
---
About Paragon Sports Constructors
Paragon Sports Constructors is a turn-key contractor of natural and synthetic turf sports fields, running tracks and tennis courts based in Fort Worth, Texas. With over 30 years of sports construction experience they are one of the premier sports fields and running track contractors in the South Central United States. Paragon Sports Constructors is a member of the American Sports Builders Association who remains focused on quality construction practices, choosing to partner with top brand name manufacturers of synthetic turf and track surfacing to provide clients a consistently high-quality project from planning to first use. For more information on Paragon Sports Constructors please visit www.paragon-sports.com or follow them on Twitter @ParagonSportsCo.